I was born in the late 70's having spent the majority of my childhood in the 80's and adolescence in the 90's grunge era whereby the more plaid you wore and sadder you appeared, the more you were winning in the eyes of the fashion police.
The beauty icons of my generation were the Kate Moss's, Christy Turlington's and lets not forget the blonde and bodacious Claudia Schiffer. There wasn't one dorm room wall at my boarding school during that time that wasn't plastered by her Guess Ads. And while fashion magazines were passed hand to hand faster than crack on the streets of Detroit, there was no signs of their influence on us. Despite what we saw in those magazines, there was this unspoken acceptance with the fact that those beauty standards were unattainable unless you were born with gazelle legs and fine featured bone structure. We had made peace with that reality once we had hit puberty and hit our peak growth by 13. And this was okay. We knew we weren't models and beauty wasn't the broad and widely accepted diverse kind of standards we have now. It was almost like by acknowledging that we didn't fit the mold that we were able to channel our efforts and energy into other things that gave us joy. You see having grown up in a time with no social media, there was no need to appease the masses for superficial adoration. Attention and praise would be awarded to those who did good at sports, were considered pretty cute or were outgoing and charismatic. Occasionally some would have the trifecta and then others like myself would blend somewhere in the middle.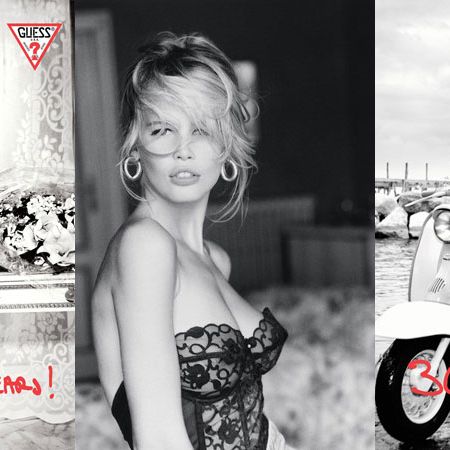 Now that's not to say that we didn't attempt to attain some level of beauty practices, but it really wasn't something that consumed much of our time. Our nightly routines in boarding school would have us in the bathrooms with Noxema burning away at our nostrils leaving our skin seemingly clean and refreshed. We'd also exfoliate with our St.Ives apricot scrub every second day, leaving it on longer for optimal effect. We'd go to sleep with dried acne treatment spots and pray that it would work its magic before morning.
Mornings may have included some dabs of Body Shop White Musk perfume oil, some poorly matched skin concealer, and lip smackers to finish off. I assure you there was no faces "getting beat" or "contouring" happening. There was a one shade/item fits all kind of approach; that was the magical "can't live without" concealer for morning, noon and night. I didn't even know that I was supposed to pluck my eyebrows until I was in grade 12 and then that was when the over plucking was all the rage. Didn't take this gal too long before she had some epic thin quarter moon shaped brows dancing in the middle of her forehead. This thread thin trend is solely responsible for my dependence on the expensive Nano Brow/Make Up tattooing required to fix the mistakes of my youthful ignorance. Ironically, the brow correction led me back to the 90's famous Cindy Crawford Brow Game!
Book Robin Yu who did my amazing brows!
My interest and curiosity over the years has continued to build momentum as the world of medical aesthetics continues to boom in popularity. It's no longer something that only the celebrities of Hollywood get; its the stay at home, mom next door, or the beautiful young waitress's that are the major fans spilling through the doors. Gone are the days where we see the obvious tells of invasive plastic surgery whereby anyone with eyes would do a hard pass on. It would be a close friend of mine who was in her mid 20's that sold me on finally taking the plunge to get Dermal filler in my lips and Botox done. I would admire her pillowy full lips and taut skin and wonder could I achieve that or should I just embrace my aging skin and throw in the towel?
I think often as women we have these internal conversations with ourselves and are quick to admire others and then cower in the corner when it comes to admiring ourselves. The famous line from Dirty Dancing prances into my mind shouting "Nobody puts Baby in the Corner!" when I think that way now. And with no Patrick Swayze around to coax me into the spotlight me, I've often had conversations with myself like this:
Why spend money on this when I'm not even going anywhere whereby looking good matters? Why start now, I made it this far? How much difference will it really make, just face it, your getting old, deal with it! Maybe if I was an exotic dancer or in the business of needing to look good would it be worth it but why do I need porn lips doing child protection? Colleagues and other professionals might judge me and take me less seriously if I look like I'm trying too hard?
Does any of this sound like a familiar conversation you've had with yourself?
Even when I read this or hear myself say these things out loud I actually become very uncomfortable and unfamiliar with this version of myself. You see; that's the sound of poor self confidence and a woman putting too much power in the hands of others who's opinions shouldn't matter. I don't even recognize her and here's the reason why.
Ever since I listened to that authentic and genuine little voice in my head that said:
"What if you absolutely love it and you walk out with your head held high?"
" What if you get it done and see results that make you smile?"
These are the two questions that plunged me forward into a love affair with medical aesthetics and I've never looked back. Sometimes letting go of doubt and the negative self image can be scary especially when you are an over-thinker like me. Our subconscious can begin to work double time when it sees a new cowgirl roll into town, perched high on her horse, appropriately named CONFIDENCE!
*three fierce snaps*
"Poke Me Prod Me, But Don't Touch the Hair"
Now the reason I brought up my early years with regards to my beauty practices is because I think they had a lot to do with what took me so long to get to this place of appreciation for myself. No longer do I carry the attitude of the "me vs. them"; we are all one in the same and having a career in which beauty is not relevant or a prerequisite. However it is relevant in every other aspect of my life as a mother, daughter, girlfriend, social worker, mentor and friend is the qualities that stem from my confidence and self love. The actions and impressions associated with one's confidence can have positive lasting effects on those around you that can not only be rewarding for others to be around but give you a sense of purposefulness.
And I know I'm not alone in this as I took it upon myself to research what are the driving forces behind the popularity. I discovered that Revenues for minimally invasive aesthetic procedures are forecasted to grow about 10% to 15% a year in the United States. They rose nearly 200% from 2000 to 2010, and the market share for those procedures rose from 30% to almost 50%, the American Society of Plastic Surgery reports. That ratio is expected to rise to more than 70%. In another report, the global medical aesthetics market is expected to grow at a CAGR of 11.5% from 2019 to reach $22.2 billion by 2025. The Canada Aesthetic Devices is expected to grow at a CAGR of 10 – 12 % during the forecast period ( 2020-2027) .
With these Growth Rates there is something to be said about what is driving these numbers and its not just my girlfriend Brittany and her gorgeous face. I will give her props for pushing me out of the dark ages but clearly she isn't solely responsible for the increased interest. I looked further into the steady upswing in growth outside the linear world of the obvious aesthetically pleasing components and learned the following:
Medical aesthetic treatments provide greater benefits than just enhancing the physical appearance of the patients. Some of the treatments provide sense of improved self-esteem, leading to better psychological conditions of the patients. Treatments such as Botox can help to deal with the enormous sweating and migraines. When Botox is injected in the armpits of the patients it immediately paralyses the sweat glands, leading to lesser sweat released.
Similarly, dermal fillers are majorly used for filling the wrinkles lines on the patient's face with a solution made of hyaluronic acid, but the same fillers are also used to smoothen and repair the skin that has been damaged by accidental scars or wounds. Thus, various health benefits associated with aesthetics procedures further drives the consumers to undergo these procedures for not just fulfilling the aesthetics needs but also as a solution for various other health issues.
There have been many technological innovations and advancements that are taking place in the medical aesthetics market. The latest advancements in the laser technology have led to its increased application in medical aesthetics. These advancements in laser provide benefits such as, small incisions, decrease in the intensity of pain and fast recovery after the procedure. There has been a notable increase in the application of laser technology for various cosmetic treatments such as hair removal, skin rejuvenation and body contouring. Transdermal focused ultrasound, monopolar RF, low level laser, high intensity focused ultrasound (HIFU) and cryolipolysis are some of the advancements in the laser technology that are used for many aesthetics treatments such as body contouring and fat reduction. Laser devices no longer come as a set of bulky and complicated machines to operate and have become more advanced with the introduction of small hand-held diode lasers. These technological advancements have made the cosmetic procedures to be more quick and impactful, which is further expected to support the demand of medical aesthetics products.
And lets not forget our Digital Millennials who are Creating a "Happy Marketplace" driven by a growing sense of wellness and self-care – particularly in younger consumers – interest in medical aesthetics treatments is at an all-time high, according to the results of a global study. These are your instagram influencers, beauty and lifestyle bloggers which are able to tap into markets that traditional commercial advertising can't. Jeffrey Frentzen writes that demand stems from increased public acceptance of medical aesthetics and safer, more effective non-invasive treatments. The field has seen a rising adoption of procedures among men, as well as millennials and younger generations thanks in part to the Internet, television and social media influencers.
Demand for the older groups such as Gen-X and Baby Boomers continues to grow but at a slower rate. Adults under 45 are nearly twice as likely to consider aesthetic procedures compared with those over 45.
Here are some additional Growth Factors Worth Noting:
The rapidly aging population where age spots, wrinkles and the change of skin elasticity becomes more prominent
Increased demand among the male population
Technological advancements, including little recovery time for minimally invasive and non-invasive procedures
Growing FDA approval of medical aesthetic devises in the United States
Improved treatment results with decreased side-effects
Increased awareness among patients about the appropriate procedures available
Low-cost of certain procedures with arise in disposable income
So with that being said count me in as a life long consumer of the advancing word of medical aesthetics which will hold a place in my beauty regiment regularly. To be included as well I should note that the Noxema and St.Ives Apricot Scrub are a distant memory along with the hormonal acne of my adolescence. Those too have been replaced with an amazing and highly regarded skin care line called ZoSkinCare that provides a comprehensive approach to creating and maintaining healthy skin for anyone, regardless of age, ethnicity, unique skin condition or skin type. From correcting sun damage + pigmentation to preventing new damage + protecting against future damage. Shop ZoSkinCare online or Available at Skin Possible Laser & Light Solutions.
If you are a resident of Calgary or planning on visiting I highly recommend Cosmetic Nurse Injector:
Angela Street(Angela@skinpossible.ca)
Address: 1800 194 Ave SE #2150, Calgary, AB T2X 0R3Hours:
Closed ⋅ Opens 9 a.m. Wed