This year I decided to work at our Regional Afterhours unit for the New Years Eve. And before you commend me for my noble sacrifice, it was motivated purely by a dwindling bank account whereby the holidays stripped me of my last dollars. Its a yearly fate that never seems to learn its lesson.
My other half however had the opportunity to celebrate the New Years with a few close friends, and I was just as pleased to Facetime at midnight while I brought in the new year bringing home the Bag at time and half. When I returned home on January 1st, 2021 at 8 am after a grueling 12 hour shift, my other half was still soundly asleep, with the aroma of poor choices emanating in the air. I opened a window, lit a fragrant candle and slept until January 2nd. Its almost like 2020 never stopped.
With my other half's electrolytes replenished and my sleep pattern restored, the suggestion that we spend the weekend out of the house was just the ticket out of the doghouse he needed. You see, he was supposed to not enjoy New Years too, and in my mind he was supposed to be as equally miserable as I. Why men don't pick up on this is beyond me, and unless its graffiti on stall wall, they don't know how to proceed accordingly. But as luck would have it, his New Years was miserable, but I'll save that story for another time. I respect his need for privacy, but lets just say it rhymes with SHMUSHROOMS. Needless to say, he had some ass kissing to do, and I figured that ass could be kissed better in a beautiful suite at the Hotel Arts in Downtown Calgary.
Admittedly a Staycation in Calgary during a Provincial Covid Lockdown whereby all the restaurants are closed for dining and streets baron seemed for a better term a waste of money. I wondered why book a suite only to be doing the same exact thing we do at home, except our Skip the Dishes options have changed geographically. But as I packed my little overnight bag, I began to appreciate even this historically daunting task. What was different this time was that I needed not to consider packing an array of "What if?" outfits in anticipation for impromptu adventures. How many times have we gone away for a weekend and packed 5 pairs of heels, a tiara, and maybe a pair of cleats just in case we play a game of soccer between going hiking and getting day drunk at a pool party. You can imagine the looming sense of "I'm forgetting something" that occurred when for the first time in history I managed to stuff all I needed in a carry on. By the way, those of you who travel like this regularly are bad ass risk takers and I solute you.
So since we were going nowhere, I imagined I'd probably be butt ass naked all day, cleaning ranch sauce off my breasts with my fingers, while eating chicken fingers in bed. All I needed was clothes to enter the hotel and clothes to leave the hotel. There was no need for hair tools, makeup, accessories, exfoliants or a kitchen-aid mixer. It was all so unsettling. That was until I stepped foot into the car and let out a gigantic breathe. I finally realized indeed this was not a waste of money. The feeling of release that I experienced just knowing I was leaving the confines of my house I had been bound too for the last 9 months was enough to make anyone around me uncomfortable by the noise I unleashed. Man, was I ready to get naked and order the FUCK out of Skip the Dishes next to my other half, who by the minute was inching further away from the doghouse shadows. We embarked on our journey and dipped into our favorite community Highlander Liquor Store to scoop up some fancy Champagne and assortment of fine wine to sip on.
It would be all of 15 minutes later we would arrive at Hotel Arts– Parking is is easy and underground which by the way is so very important when you live in a cold city and don't plan on starting your car for two days. Having a dead battery can ruin your staycation quick and throw you into the devastating reality far quicker than need be when returning to the barbarous world again. I had been to Hotel Arts on many occasions as a guest and as a woman who loves their poolside lounge in the summer months. Hotel Arts has always been my favorite place to stay during The Calgary Stampede, as its fun to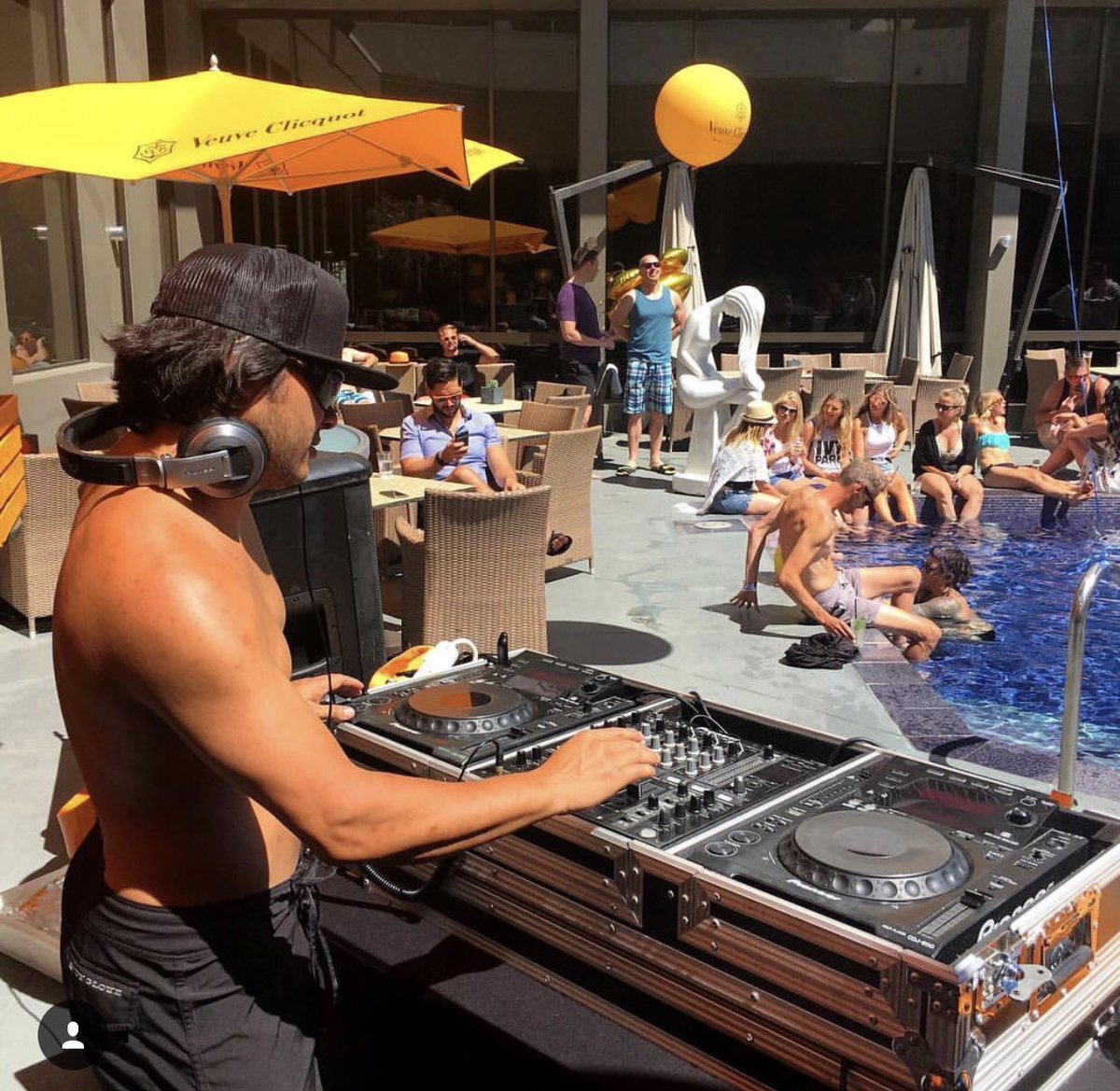 experience the other side of stampede as a tourist and not as a begrudged local who typically flees the city during this time. I have fond memories of posting up all day on the loungers, ordering jugs of Sangria and munching on my favorite Grilled Cobb Wedge Salad while Deep House beats pulsate in the background. Sadly due to Covid-19 Restrictions the use of the pool was not an option, but consequently neither was my bathing suit body so it worked out for everyone.
The Hotel was like a ghost town. I imagined a scene from a little Podunk town motel where there was one lone Inn-Keeper who also lived in adjoined shack- except our Inn Keeper was a breathe of fresh air and this was a 4+ star hotel. The desk clerk assured us that this was the quietest time of year and given the circumstances, it was exceptionally dead; the floor was ours. I'm not sure where his head was at, but I dug it, especially after sharing a house with my mother, where privacy is contingent on when her Zopiclone kicks in.
The suite was a perfect nest that nurtured a good balance between Sleep, Soaking, Binge Watching and all of the Hanky Panky in between. We could see the Calgary Tower from our room, and despite the fact I drive by it on a weekly basis, it was a complimentary to the night skyline and the mood. City lights have always been invigorating for me, sending electric currents right through me, igniting hidden energy and passion. On countless occasions I've dragged my tired buttocks out the door to meet friends downtown, contemplating a Fast and the Furious U-turn the whole the down the Deer Foot. I was familiar with this inner tug-of-war and knew all I had to do was hold it together up until the Memorial Drive Fly-Over that unleashed the dancing lights of Calgary. I knew that within that gleeful spectrum laid the groundwork for yet another epic night, it was my visual Redbull. So as I gazed upon these lights that I've seen so many times before, and they renewed my hope and unearthed the nostalgia I've been longing for. I stood on the balcony and blew my beloved city a kiss and told her I'll see you soon Honey!
The next couple days I'd wear one of my two coming and leaving outfits. The air was still brisk, but the sun was out, and if you were strolling the streets you may have caught me hanging my head out the window like a dog taking in the abundance of alluring foreign scents. Those scents brought us all the way to the Cormery Block for some BBQ-To-Go! We have been loyal patrons to both The Cormery Block and Hayden Block, so it brought us much joy to continue supporting a local business that produces the most consistently delicious and mouth watering eats in Calgary. We ordered our favorites, and all the fixins's, and were gifted an additional order of mouth watering ribs- God Bless You! Nothing jump starts a night of Staycation Romance, like a belly filling food coma that results alternatively in the best nights sleep I've had in ages. Chubby Girls & Boys worldwide I know are getting hot in the undercarriage!
Cruising 17th ave, the old "Red Mile" of Calgary was filled with other optimistic souls, aiming to get dose of sentimentality.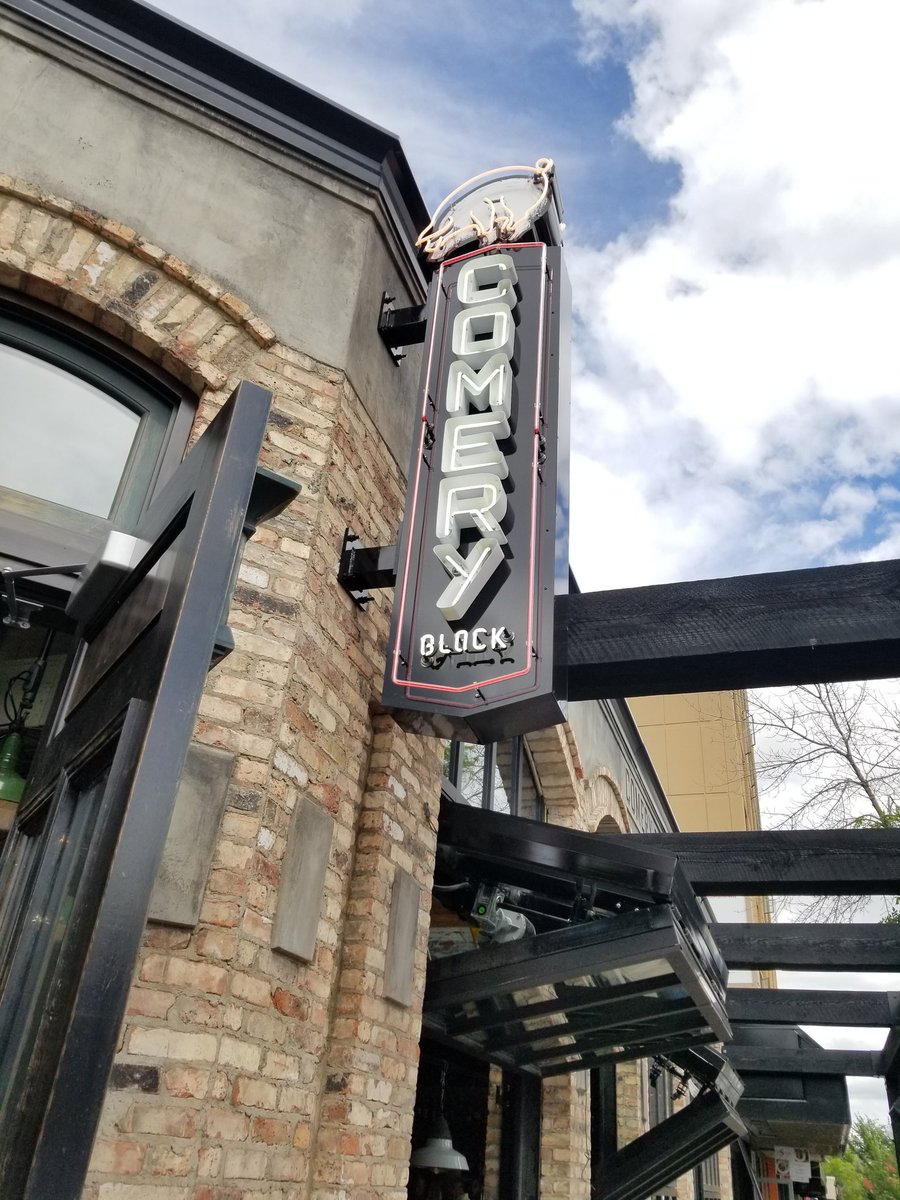 I had intended on doing some writing while holed up in our little love nest, but I struggled to tear myself away from being present with my other half. The time together stood still, and I would feel locked into his arms, a special space reserved for me. Cemented into a moment that if I was to die in that moment I'd be eternally at peace. It was in this room that I found reprieve from the unyielding weight of the outside world. The world for this weekend needed to carry its own weight for awhile, and while I knew it would be there when I returned, somehow this small getaway prepared me to face it again with a smile. The last time I had felt this at ease within myself was when I caught myself freely floating in the Caribbean waters off Runaway Bay in Jamaica. I underestimated the Staycation.
As we packed up I was anxious to get home- I missed my dog Geisha, but I also couldn't wait to tackle the upcoming first work week of 2021 feeling optimistic, an emotion I had not felt for awhile. I felt a deeper sense of confidence even within my relationship that had encountered numerous hurdles throughout the previous year, weathered by the storm. I felt stronger than ever that perhaps we'd now write the book on how to survive a pandemic and not skin each other alive. But more importantly as the city skyline grew smaller in my rearview mirror, I promised I'd see it again. I'd pledge that I would give it my best over the coming year to extract every experience it had left in it- not to suck the life from it, but to keep it alive. Calgary's intrinsic nature has always delivered no matter how shattered my soul was, it only honorable to repay the favor.
So I urge my fellow Calgarians to reflect on how they can give back to their city in honor of all the good times it has fostered for you. Where you once raised a glass to celebrate with friends, or the location you once watched your first burlesque show to the quaint bathroom you shared a drunken heart to heart with your best friend- these businesses need your support so we can get back to sharing moments again with one another. Experiencing them in different ways may unveil a new way to find hope in the coming year, whether it be in your relationships or your desire to reconnect with loved ones and friends.
I want to say Thank-You to Hotel Arts for providing us the opportunity to fall in love with not only my other half again, but myself, my city, and people that make it what it is.
I Created this Vlog For you- It was my first run at this so bare with the learning curve
You Can Subscribe To My New YouTube Channel: Talez From A Broad