Christmas is just around the corner for the millions around the world that celebrate this holiday. For my family it's a pretty traditional time for us as I was raised in a French Catholic household where we'd celebrate Reveillon Christmas Eve. Reveillon is a derived from the French word "réveil," meaning "to wake up." Essentially its an all night feast often eaten before and after midnight mass- for me it was a time to weasel my way into opening my presents as soon as we got home. I mean technically it was Christmas day!
I grew up as an only child and in all honesty I was spoiled each year, where my mother would feel the need to fill the tree up with presents in the attempt to simulate her days growing up with 12 siblings. I was more than willing to be the obligatory gift receiver so that my mother's nostalgia could come full circle. With my own daughter I admittedly did the same. Now that my daughter is grown she needs things more in the form of an envelope filled with money. I thankfully have a new puppy to fill her shoes and fill the tree with unnecessary toys and treats.
But to be perfectly honest this is the year where I've written a list to Santa for old times sake. The year 2020 has been a bitch and I'm over being Practical Pam whereby I usually ask for things I want for the house. This year its going to be a list of all things I want but don't necessarily need so I hope Santa's elves are ready to deliver.
Santa…are you paying attention?! Here I go!
#1- A new Camera. I have not owned a camera since my pink Canon PowerShot from 2007. As my interests in blogging and creating content for my new puppers Instagram I've grown out of my IPhone's capabilities. Another reason is that I'm wanting to expand on how I see the world in another medium outside of words and stories.
#2-Ring Light. I realize I am late on this as everyone and their mom has one. As my partner and I begin to play with podcast and vlog ideas the need for appropriate and flattering lighting is a must. And it will just compliment my new camera! Beware of an explosion of flawless photos!
#3- Spanx Faux Leather Leggings. These puppies speak for themselves. I'm always on a hunt for the ideal faux leather leggings and can never find the perfect fit. Some either stretch out, wear out, or snag too easy. These suck you in and keep their shape every wear, while giving your tooshie a nice boost.
#4 Gym Bag. Specifically the ADIDAS BY STELLA MCCARTNEY ROUND DUFFEL BAG. Nuff Said.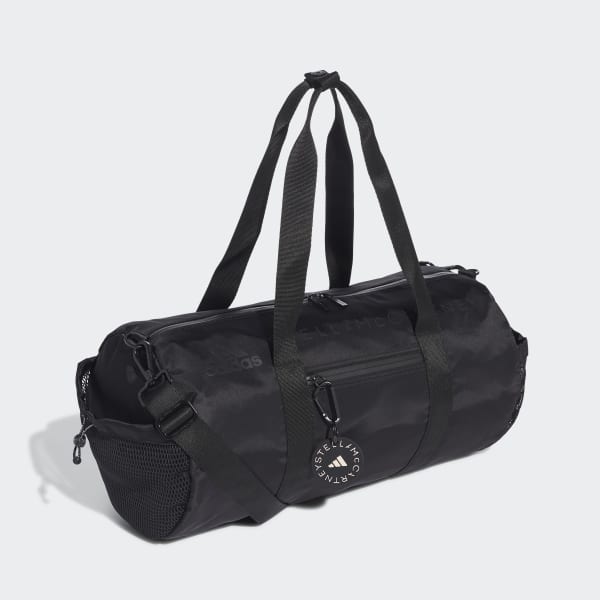 #4. Perfume. Tom Ford Fucking Fabulous. Because honey…I'm going into 2021 Fucking Fabulous.
I have many more but seeing that Santa is working his magic in a recession I'd be happy with one of the above 😉 Tell me what you are all asking for this year and please don't say world peace.